The beginner's guide to collecting Avios
Links on Head for Points may pay us an affiliate commission. A list of partners is here.
Welcome to the world of Avios points!
This page answers a few of the questions that newcomers to Avios often ask. Click on the blue links to be taken to websites with more information or relevant Head for Points articles.
We have a specific series of 175 articles explaining how British Airways Executive Club works if you need more information.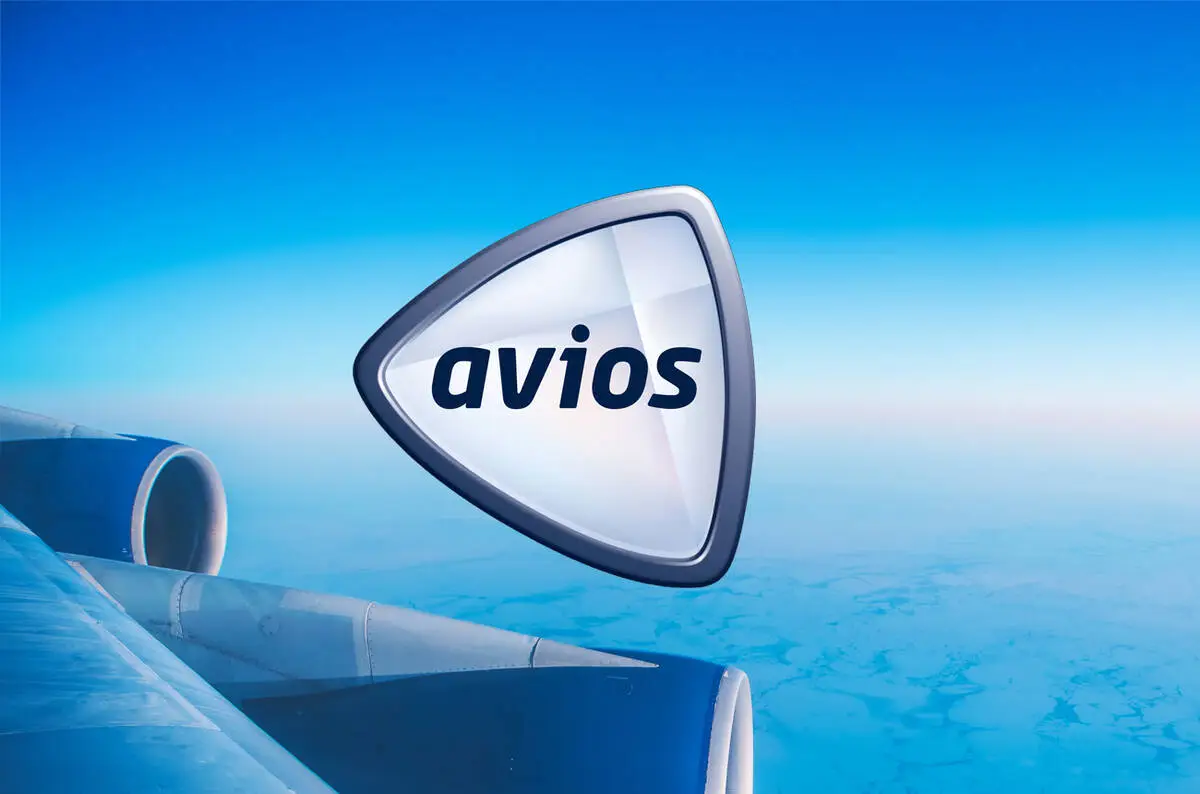 I'm confused by the five Avios schemes ….
Yes, it is a bit confusing. Think of Avios air miles as a currency. British Airways Executive Club, Aer Lingus AerClub, Vueling Club and Iberia Plus all offer you different ways to earn and spend that currency. The important things to know are:
you can join all four schemes – they are free, and each has different earning and spending opportunities
you can move Avios points between the schemes for free using the 'Combine My Avios' function which each site has
day-to-day, it doesn't matter which scheme your Avios points sit in, as you can move them around before you redeem – although in reality most HfP readers use British Airways Executive Club
Qatar Airways also uses Avios for its Privilege Club. You can move Avios between the British Airways and Qatar Airways schemes by linking them via the route here.
How do I collect Avios points?
We will ignore Aer Lingus AerClub, Vueling Club, Qatar Privilege Club and Iberia Plus as it is very rare that you will use these.
British Airways Executive Club lets you collect from:
You can also buy Avios points, although this is rarely worthwhile unless you are buying the last few you need for a redemption. The ba.com link to buy Avios is here.
Our 'Top Avios Earning Offers' page lists some of the special points-earning deals currently running.
What is the easiest way of earning Avios?
The quickest way to earn Avios points is via credit card sign-up bonuses. It is easy to earn 20,000 Avios or more from each card you obtain – American Express Gold is FREE for the first year and gets you 20,000 Avios points for signing up and spending £3000, for example.
(American Express Membership Rewards points convert 1:1 into Avios, or indeed Virgin Flying Club and many other schemes.)
American Express Preferred Rewards Gold
Your best beginner's card – 20,000 points, FREE for a year & four airport lounge passes Read our full review
Here are some other options:
See our comprehensive UK rewards credit card directory for full details of the best offers, and read Head for Points each day for the latest credit card news.
How many Avios do I earn when flying with British Airways?
For economy flights, you earn 0.25 Avios per mile flown, with a minimum of 125 per flight. You earn substantially more in higher classes and for having a Bronze, Silver or Gold BA Executive Club card.
Flights on other oneworld partner airlines, such as Qantas, will earn at similar levels as you can see here.
What are Avios points worth?
We wrote an article here on what Avios points are 'worth' when redeeming for British Airways long-haul premium flights.
If you aim to get at least 1p per point of value then you won't go wrong.
Non-flight redemptions are poorer value for money. In general, you will get 0.5p per Avios of value when redeeming for non-flight items on ba.com such as seat selection, wine or 'Part Pay With Avios'.
Since you can get 0.66p per Avios by moving them to Nectar and redeeming for Sainsbury's or Argos shopping, you should NEVER use them for any redemption which gets you less than this.
What is best use of Avios points?
At the end of the day, the best redemption is the one that gets you something you really want! However, redeeming for long-haul Business Class or First Class flights will generally get you the highest 'pence per Avios' value for your air miles.
If you don't earn enough points for this, redeeming for BA European flights will usually get you over 1p per Avios of value.
Try to avoid redeeming for long-haul Economy Class flights as these often represent poor value due to the taxes imposed. Economy redemptions can occasionally make sense in peak season.
Which airlines can I redeem on?
A full list of the 30 airlines which let you redeem Avios points can be found here. Each of the Avios schemes has different airline partners.
British Airways Executive Club lets you redeem for all 14 airlines in the oneworld alliance plus Aer Lingus.
Iberia Plus lets you redeem for all 14 airlines in the oneworld alliance plus Vueling and others which you cannot book at ba.com
AerClub and Vueling Club use the avios.com website to handle their redemptions.
Qatar Privilege Club lets you redeem Avios for Bangkok Airways, LATAM, Middle East Airlines and RwandAir as well as oneworld alliance members.
How many Avios do I need for a flight?
As this ba.com page explains, flight redemptions start at just 4,750 Avios. This will get you a one-way ticket in Economy to Amsterdam, Paris etc on an off-peak date. It is possible to use fewer Avios if you are willing to pay a cash supplement, or indeed use more Avios and reduce your taxes and charges to as little as £1.
Long-haul Economy redemptions start at 13,000 Avios, which will get you a one-way seat in Economy on BA to the Middle East or India.
Premium Economy (World Traveller Plus) seats cost 2x Economy points. Business Class is 3x and First Class is 4x.
Domestic connections to or from London do not require any additional Avios points when redeeming for a long-haul flight.
There is an 'Avios Calculator' on ba.com which shows you how many points are required for any particular flight.
We also publish our own, faster to use, guide to British Airways Avios redemption pricing by route.
How easy is it to find Avios seats when I want them?
It depends. British Airways guarantees at least four Club (business class), two World Traveller Plus (premium economy) and eight Traveller (economy) seats per flight.
This means at least 14 seats per long haul flight and 12 per short haul flight, because short haul does not have World Traveller Plus.
If you are a single traveller or a couple without children, you won't have too much difficulty, although flexibility is always helpful. If you want tickets for a family of four to a peak holiday destination over Summer, Easter or Christmas, you will find it a lot harder – although I have done numerous school holiday trips with my children.
British Airways lets you search for Avios availability at ba.com even if your account has no Avios in it. It is worthwhile spending some time looking at how easy it is to find seats on routes you would fly before committing yourself.
How early can I book Avios redemption flights?
All BA flights open for booking at 355 days prior to departure at 00.00 BST (01.00 BST). BA releases the guaranteed 14 seats per flight at this point.
Further seats are usually made available from time to time depending on how well the flight is selling. In general, BA is fairly generous in the number of seats made available.
How can I minimise the taxes when I fly?
British Airways imposes high surcharges on long-haul Avios airmiles redemptions – around £300 per person, return in Economy and £550 in World Traveller Plus, Business and First.
There are ways around this, though. Redemptions in Europe have their taxes capped at £35 for Economy flights via the 'Reward Flight Saver' scheme. Read our 'Avios Redemption University' articles to learn how to reduce your taxes to as little as £75 for long-haul flights.
What non-flight redemptions are available?
British Airways Executive Club has only a limited choice of non-flight redemptions, mainly wine, hotels and car hire. You will generally get poorer value when you redeem for non-flight products, because BA has to pay 'real money' for them.
Since January 2021, you have been able to transfer Avios to Nectar points, to use for Sainsbury's, Argos or eBay shopping. You receive 0.66p per Avios if you do this, which is surprisingly attractive.
What are tier points?
When you fly with British Airways and credit your flight to British Airways Executive Club, you earn tier points as well as Avios points. Earn enough tier points and you will receive a Gold, Silver or Bronze Executive Club card with special privileges. Tier points cannot be exchanged for additional Avios points and vice versa.
Can I combine my Avios points with other family members?
Yes you can. British Airways Executive Club offers Household Accounts. You can learn how British Airways Household Accounts work here.
Can I turn my Virgin Atlantic / American Airlines / other air miles into Avios points?
No. (There is actually a way of converting Virgin Points to Avios, but it is pretty poor value.)
If you have points in another airline scheme to use up, we would recommend trying to combine them with an Avios redemption via two one-way redemptions.
For example, as both British Airways and Virgin Atlantic fly to Hong Kong, you could build up your Virgin miles so that you have just enough for a one-way redemption. You could then use Avios to fly back on British Airways.
Do Avios points expire?
Technically yes. If there is absolutely no activity on your account for three years, they will expire. In reality, it is highly unlikely that your account will see no earning or spending at all over such a period.
How can I can keep up to date with the latest Avios news and deals?
Head for Points runs daily articles on new ways of earning Avios points. Visit the site each day to see what is new, or subscribe to our daily or weekly newsletters here:
Subscribe to our emails
Maximise your frequent flyer miles and hotel points by signing up to our emails
We hope you found this guide useful. If you have any further questions, please drop us an email at hello [at] headforpoints.com