Is IHG One Rewards the best hotel loyalty scheme? (Part 1)
Links on Head for Points may pay us an affiliate commission. A list of partners is here.
This article is part of our overview series of the main hotel loyalty schemes. Each scheme will be covered over two articles. One will list the basic facts of the scheme – basically 'How does IHG One Rewards work?' – whilst the other will be my subjective view of what is of particular merit.
The full series of articles can be found here:
IHG One Rewards is the loyalty programme for over 6,000 hotels globally. The hotels operate primarily under the InterContinental, Crowne Plaza, voco, Hotel Indigo, Kimpton, Holiday Inn, Holiday Inn Express, Staybridge Suites and Candlewood Suites brands.
The small Regent chain of luxury hotels was added in 2018 and Six Senses was acquired in early 2019. The newest brand, Vignette, launched in 2021. A partnership with Iberostar to market their beach resorts via ihg.com is currently rolling out.
The IHG One Rewards home page is here.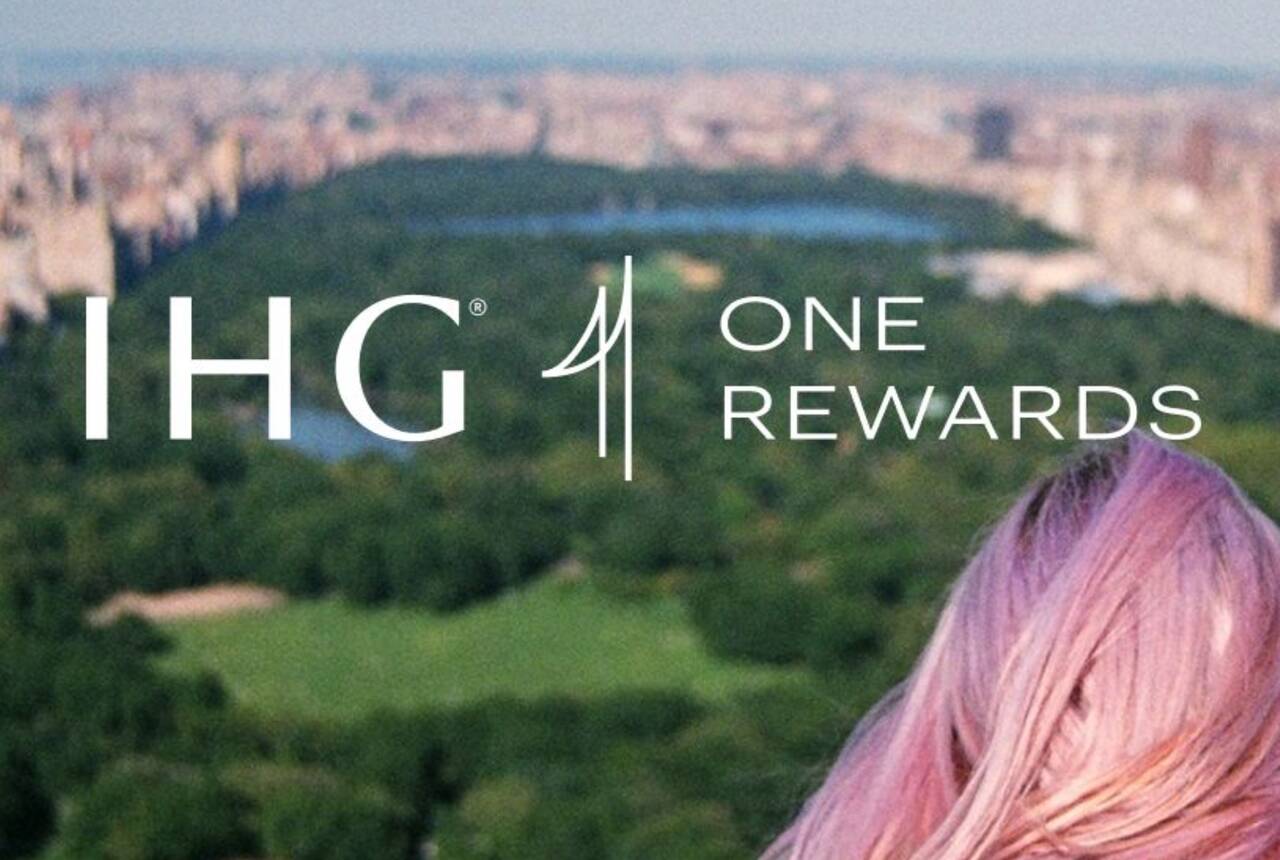 What is the geographic spread?
Excellent. IHG has a substantial presence in the UK, with a huge number of Holiday Inn and Holiday Inn Express properties. They also have excellent coverage across much of Europe and there are few places in the world where you will not find one of their hotels. Except Sweden.
Do I use them?
Yes. My stays at IHG brands had declined sharply since I gained Marriott Titanium and Hilton Diamond status in recent years, but may now start coming back.
Why did my stays decline? Because Marriott and Hilton top tier status offers specific benefits (guaranteed lounge access, free breakfast at most brands, guaranteed 4pm check-out with Marriott, a more reliable chance of a good upgrade) which are sometimes invaluable. Nothing was guaranteed with IHG status.
I got around it by buying InterContinental Ambassador status each year which has guaranteed benefits such as 4pm check-out at InterContinental properties. InterContinental has high quality hotels in the big cities I tend to visit the most – London, Paris, New York, Boston, Amsterdam etc.
This all changed in 2022 with the launch of IHG One Rewards. There are now genuinely good reasons to push stays towards IHG.
Fundamentally, for better or worse, the programme has shifted 180 degrees.
The key selling point of IHG was that you could earn points very quickly at mid-market hotels and then redeem them at sensible rates for luxury properties. What you didn't get in the way of benefits was made up for in terms of high points earning and good value redemptions.
This is no longer the case. Reward nights are no longer capped in terms of points needed and are far poorer value in many cases. You will receive decent benefits for your loyalty, however.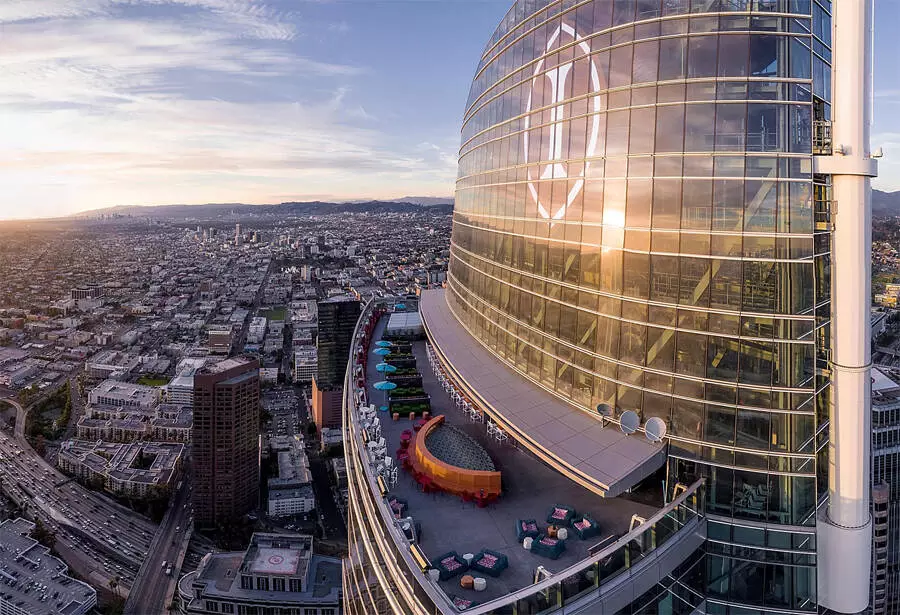 Elite membership levels in IHG One Rewards
It is worth noting that IHG actually runs TWO loyalty schemes. As mentioned above, there is a fee-based loyalty programme for InterContinental properties called Ambassador. I reviewed the benefits of InterContinental Ambassador here. Since IHG One Rewards launched in 2022 with, at last, decent benefits, Ambassador has less value.
The four elite tiers in IHG One Rewards are:
Silver Elite – 10 nights (no option to earn via base points). The only major benefit is a 20% bonus on base points.
Gold Elite – 20 nights or earn 40,000 base points. The only major benefit is a 40% bonus on base points.
Platinum Elite – 40 nights or earn 60,000 base points. The key benefits are early check-in if available, a 60% bonus on base points, a non-guaranteed upgrade and a welcome amenity of points or a drink and snack.
Diamond Elite – 70 nights or earn 120,000 base points. The key benefits are early check-in if available, a 100% bonus on base points, a non-guaranteed upgrade and a welcome amenity of breakfast, points or a drink and snack.
You also receive Milestone Rewards based on the number of nights you stay in each calendar year:

It is important to differentiate between status benefits and Milestone Rewards. Anyone who receives their IHG One Rewards status via a status match or from the (closed to new applicants) UK credit card will NOT get Milestone Rewards unless they do the required number of nights. This means you don't get the option to take annual lounge passes, food and beverage credits or suite upgrade certificates.
The 'sweet spots' are arguably (at 20 nights) the suite upgrade certificate and (at 40 nights) the annual lounge pass, assuming that you regularly stay at upmarket IHG hotels with an executive lounge.
All guests at IHG hotels receive free internet – it is not an elite benefit.
Gold Elite, Platinum Elite and Diamond Elite members can roll over their additional elite nights (ie nights earned over and above the level needed to requalify) into the following year to aid future requalification.
Suite upgrades are allowed for Platinum Elite and Diamond Elite members although hotels are under no obligation to upgrade you to this level.
Rewards nights DO count towards renewing elite status.
The full table of elite benefits is here.
IHG One Rewards does not offer lifetime status.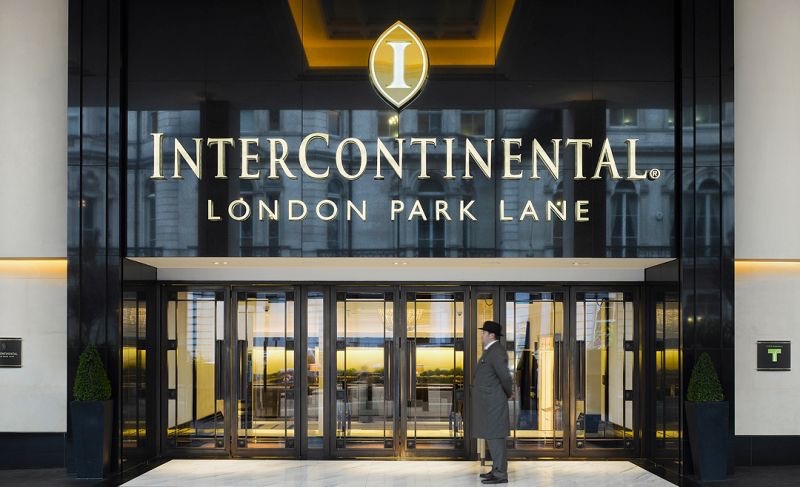 How do you earn IHG One Rewards points?
Most brands earn 10 base points per $1 spent. It is only base points that count towards elite status renewal.
Staybridge Suites and Candlewood Suites give a reduced 5 points per $1.
Bonus points do NOT count towards elite status. It is worth knowing that:
Virgin Points transfers into IHG no longer count for status – they did until mid-2018 but no longer
IHG credit card points earned from spending DO count for status (if IHG relaunches a UK credit card at some point)
IHG credit card points earned from sign-up bonuses DO NOT count for status
This article looks at exactly which sorts of IHG One Rewards points count for status and which do not.
IHG One Rewards has less aggressive bonus points promotions than it used to, as part of the switch to offering benefits rather than more and more points. Our 'Top Hotel Bonus Points Offers' page contains details of current promotions.
What are IHG One Rewards points worth?
We have an article dedicated to working out what IHG One Rewards points are worth which you can find here.
Our mid-point valuation is 0.4p per point although you can easily beat this – but not by a huge amount.
How do you spend IHG One Rewards points?
Historically, redemption rates for hotels ran from 10,000 points in Category 1 (the cheapest Holiday Inn Express properties) to 70,000 points in Category 13 (the higher end InterContinental properties in London, New York, Bali etc) with the top-end InterContinental Maldives an outlier at 100,000 points. This is no longer the case.
From 2020, IHG One Rewards has been rolling out revenue-based pricing.
When Hilton Honors introduced an element of revenue based pricing, it retained a cap on what each hotel could charge. Properties got cheaper off peak but remained the same at peak dates. Everyone won. IHG has not imposed caps, leading to crazy redemption pricing at some properties. There is also little logic to the way that redemptions are priced, with the points cost jumping around from day to day even if cash pricing is unchanged.
Here is a Holiday Inn Express at Victoria Station priced at 116,000 points for a 2023 date. Remember that InterContinental Maldives was capped at 100,000 points per night until very recently.

On average, you will still – despite revenue based pricing – get around 0.4p per IHG One Rewards point on a typical redemption. The removal of caps at peak dates was offset by reducing redemption pricing at cheaper dates.
Redemptions at Mr & Mrs Smith hotels currently offer 0.6p per point based on the prevailing cash price and are a sweet spot.
There are no discounts for extended stays along the lines of the '5 for 4' deals offered by Marriott Bonvoy and Hilton Honors.
IHG does NOT have 'last room availability'. Hotels are required to make 5% of their rooms available for redemption each night, but do not need to offer more when that quota is booked.
A 5-star 70,000 point redemption would typically require a Gold Elite member to spend $5,000. However, because of the number of IHG bonus point promotions, the actual spend required would be substantially less.
Do IHG One Rewards points expire?
IHG One Rewards points expire if a) you do not have elite status and b) you have no activity on your account for 12 months. I wrote a full article on IHG's expiry rules here.
Can you upgrade using IHG One Rewards points?
No.
Historically some hotels would put higher room categories up for redemption at standard rates on quiet nights. Holiday Inn London Camden Lock used to put its Penthouse Studios up as a redemption, for example, but this now seems to have stopped.
This is a major weak spot. Marriott Bonvoy leads the way here, with many hotels allowing you to pay a small fixed nightly fee to upgrade a points room at the time of booking. This is especially valuable if you have a child and need a room that can take three people.
Are 'cash and points' redemptions available?
Yes. 'Cash and points' is ALWAYS available as an option.
IHG occasionally runs promotions which sees the cash element of 'cash and points' tweaked.
Can you convert IHG One Rewards points to airline miles?
IHG One Rewards point can be transferred to a large number of airlines including Avios. The ratio is a weak 5:1.
If you did not want to use your points for hotel stays, your only option is cashing out for UK retailer gift cards. 4,500 points gets you a £5 online e-code for John Lewis etc. It is very poor value – you will never get much better than 0.1p per point this way compared with 0.4p+ per point if redeemed for hotel rooms.
Can I earn Avios directly without collecting IHG points?
Yes, see ba.com here.
You can earn Avios by showing your British Airways Executive Club card at check-in – the amount will depend on which IHG brand you are staying with. You will not earn any IHG One Rewards points. However, you must still be a member of IHG One Rewards in order to do this.
IHG One Rewards UK credit card partnerships
Can you get elite status with a UK credit card? Not any longer. The free IHG One Rewards Mastercard, pictured above, gives automatic Silver status but this was withdrawn for new applications in late 2021.
Is IHG One Rewards an Amex Membership Rewards partner? No. You could transfer your Amex points to Virgin Atlantic and then on to IHG One Rewards but this is poor value – one IHG point per Amex point is not good.
Purchasing and transferring IHG One Rewards points
You can buy IHG One Rewards points from $10 per 1,000 via this link. The price is higher ($13.50 per 1,000) if you buy fewer than 26,000.
If there is no 'buy points' promotion running, you can often save by booking and cancelling a 'cash and points' redemption. For example, you book a redemption night at a 15,000 point per night hotel and choose to pay using 5,000 points and $70 instead. After booking, you cancel the reservation. Your $70 is not returned – instead you receive 15,000 points back into your account. You are $70 out of pocket but 10,000 points better off.
Points can be transferred to other members at a cost of $5 per 1,000. This is reasonable and I have done it in the past to move very small amounts for 'nearly empty' family members.
You can transfer Virgin Points into IHG One Rewards points at a ratio of 1:1. You can also transfer Finnair miles to IHG One Rewards at a ratio of 2:1.
What is my personal opinion of IHG One Rewards?
Part two of my IHG One Rewards review – click here – covers my personal thoughts on the good and bad points of the scheme.
---
IHG One Rewards update – September 2023:
Get bonus points: IHG One Rewards is not currently running a global promotion.
New to IHG One Rewards?  Read our overview of IHG One Rewards here and our article on points expiry rules here. Our article on 'What are IHG One Rewards points worth?' is here.
Buy points: If you need additional IHG One Rewards points, you can buy them here..
Want to earn more hotel points? Click here to see our complete list of promotions from IHG and the other major hotel chains or use the 'Hotel Offers' link in the menu bar at the top of the page.